V ANS – V – Boum pour les petits et les grands enfants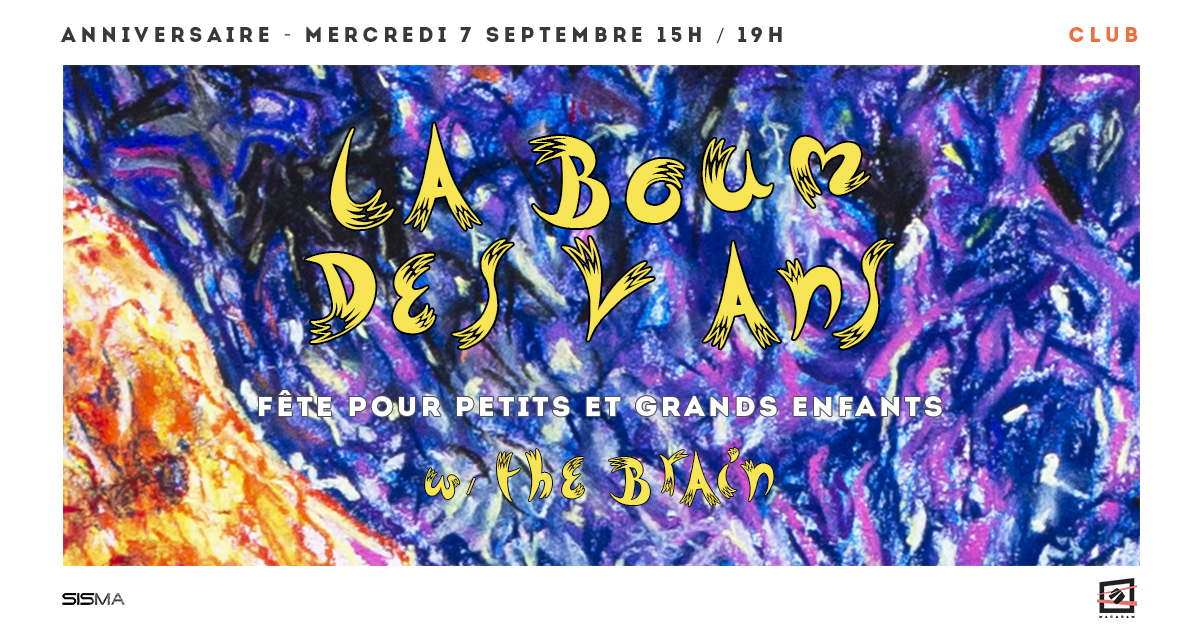 Macadam ouvre ses portes aux plus jeunes danseur.se.s et leurs parents, lors d'un après-midi sous le signe de la découverte et des petites mains en l'air.
Le système son sera recalibré pour permettre de s'adapter au jeune public et des casques enfants seront disponibles à l'entrée.
Un stand maquillage paillettes ainsi que des accessoires seront proposés tout au long de la boum dont le thème sera LES ANIMAUX !
—
L'ambiance musicale sera assurée par THE BRAIN.
The Brain (Eva & Pascal) deux hémisphères pour un même couple de DJ curieux de musiques incongrues.
Une émission de radio culte depuis plus de 20 ans.
Electro-pop outsider, curiosités vintages, tracks inclassables et fun, et tubes irrésistibles bien sûr…
Sur le dancefloor ou dans les Miniboum pour enfants, The Brain concentre ce mélange riche en euphorie contagieuse.
Attention dress code : viens habillé dans ton costume d'animal totem préféré 
—
ÉVÉNEMENT GRATUIT
De 15h à 19h
> Soirées : TBA
> Pass weekend I : 35€
> Pass weekend II : 35€
> Full pass V ans ( du 2 au 11 septembre ) : 60€
————————
————————