Open Air – V ANS • 14h-20h • River Yarra ~ The Balek Band (live) ~ Radio DY10 ambassadors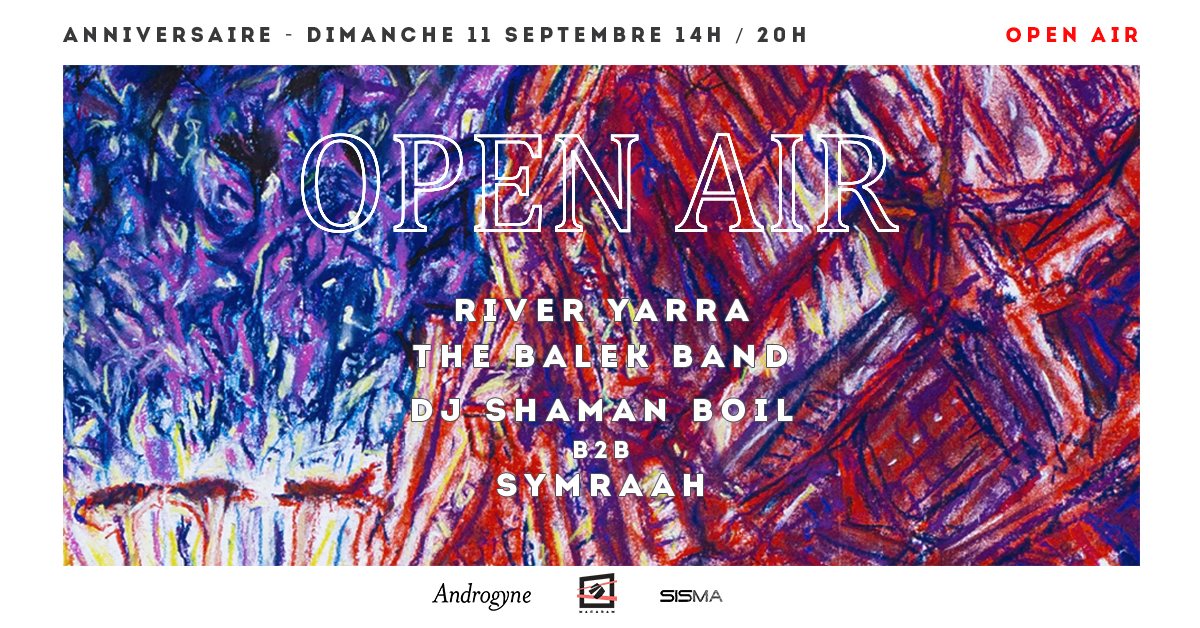 River Yarra fait partie de ces diggers incontrôlable, inqualifiable par une simple labellisation de genre. Il contourne les cloisonnements, et embrasse les fusions, allant de la fast techno aux sonorités psychédéliques, tribales, voire expérimentales.
Pour l'accompagner durant l'après midi, The Balek Band, groupe nantais qui enchevêtre influences électro et Caribéennes, se produira en live, tandis que DJ Shaman Boil et Symraah introniseront la journée à grands renforts de sélections gorgées de soleil et d'ailleurs.
————————
◊
◊
B2B
————————
TICKETS
Dimanche 11 septembre
> Gratuit
> Pass weekend I : 35€
> Pass weekend II : 35€
> Full pass V ans ( du 2 au 11 septembre ) : 60€