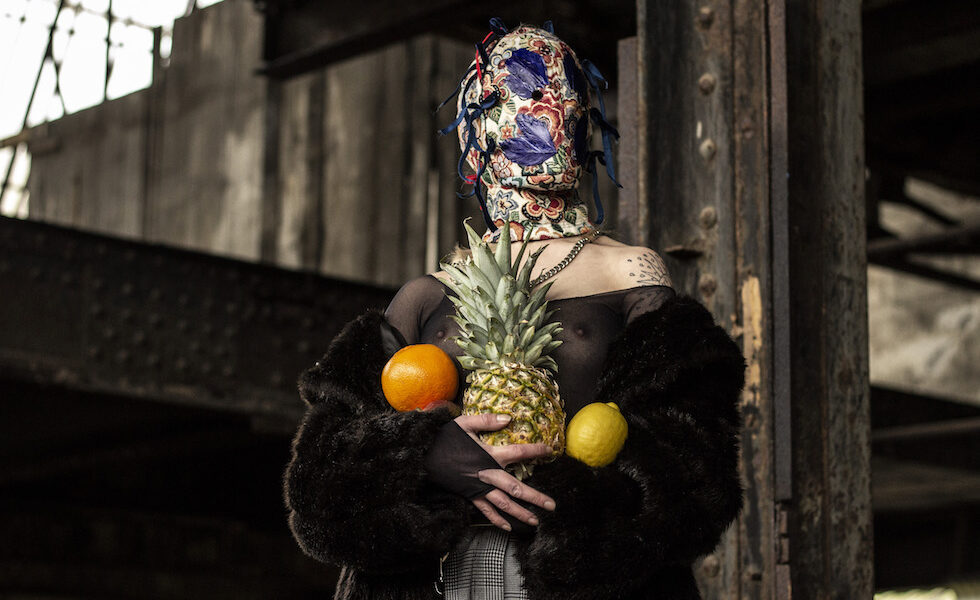 Androgyne embodies a sheer cult experience, where electronic music is the medium.
Founded in June 2017, our collective was born in Nantes and based on the desire to share a new chemistry through music.
Androgyne is the artistic production team running the club Macadam.
We produce the extravagant costume party Gloria.
Artistic requirement: the initiative of letting go and being free.

Androgyne incarne une vision absolue de la fête, le culte de l'expérience collective, avec les musiques électroniques comme médium premier.
Fondé en juin 2017, notre collectif est né d'une volonté́ de partager à Nantes une alchimie nouvelle, où le public est le principal acteur.

Producteur d'événements, notamment des fêtes de jour costumées Gloria, Androgyne assure la direction artistique du club de musiques électroniques Macadam à Nantes.
Exigence artistique, lâcher-prise et générosité guident notre initiative.

TEAM
Anaëlle Saas (Aasana) – Musical Programmer – Macadam
Alexis Tenaud (Ex Luisa) – Communication & Direction – Macadam & OHM.Town
Axelle Vasnier – Bar Manager – Macadam
Baptiste Pichaud (Baba Création) – Costume Designer – Macadam
Clément Allard – Administration – OHM.Town
Elena Chtcherbakow – Social Media Manager – Macadam
Emmanuelle Cavarlé – Communications Manager – Macadam
Guillaume Combeuil – Sound Engineer – Macadam
Lila Vandeput – Administration – Macadam
Lola Guittot – Tickets Manager & Production Coordination – Macadam
Mado Prévitali-Miranda – Production & Event Manager / Label Manager – Macadam & OHM.Town
Maxime Durand (Youl) – Musical Programmer & Direction – Macadam & OHM.Town
Nicolas Lemercier – Communication / Production Coordination – OHM.Town
Théo Marti – Stage Coordination / Production Coordination – Macadam
Thibault Le Roux – Musical Programmer – OHM.Town
Thomas Brûlé – Bar Manager – Macadam
Valentine Isaia – Graphic Design / Production Coordination – Macadam & OHM.Town
© Photography by Ex Luisa